A combination of factors can cause facial lines. It's not just about the cellular changes that may occur, or reduction of collagen, or damage caused by free radicals from the sun and the environment.
Repeated muscle contractions from frowning, squinting, or raising eyebrows cause skin to furrow and fold, gradually resulting in the formation of facial lines.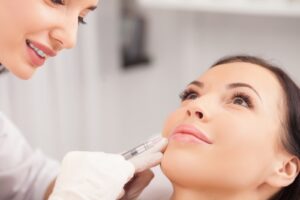 BOTOX® Cosmetic works beneath the surface and temporarily reduces the underlying muscle activity that causes moderate to severe frown lines, crow's feet and forehead lines in adults – to help them look visibly smoother.
HAVE A QUESTION?
We would love to hear from you! If you have any questions about a treatment, or would like more information, feel free to fill out the form below, or call us at, (858) 609-0866 during our business hours to speak directly to a representative.