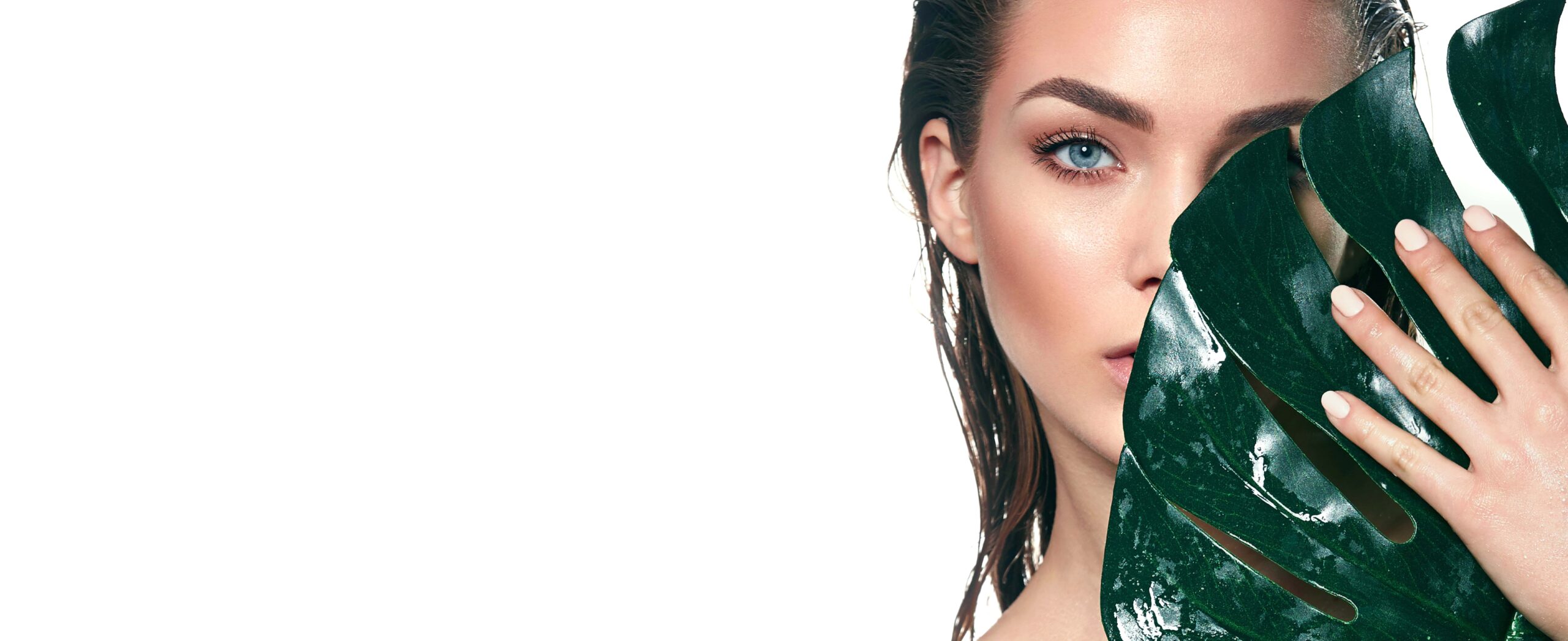 KEEP THEM GUESSING...
No matter what mood you're in.
They say you're only as old as you feel.
Request a Free Consultation
Enliven Aesthetics, located in the heart of East Village in downtown San Diego, delivers natural-looking aesthetic results, utilizing the most effective cosmetic and wellness treatments available.
The EA team of certified medical providers and talented aestheticians boasts over 20 years of experience, and is dedicated to delivering a concierge level of client care.
Make EA your "go-to" for all of your aesthetic needs, ranging from the highest quality injectables and dermal fillers to microneedling treatments with PRP, medical grade chemical peels, and much more.
Carol Hanselman Bender, NP, Founder, JWP and EA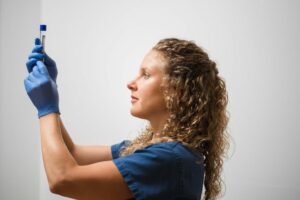 JWP & Enliven Aesthetics Founder, and Lead Provider: Nurse Practitioner since 2013, specializing in regenerative and integrative medicine, providing a broad range of care, ranging from emergent medical treatments to medical consultations to regenerative injections.
In 2009, Carol graduated from the Wharton School of Business and the School of Nursing at the University of Pennsylvania, earning dual Bachelor's Degrees in Economics and Nursing. In 2013, Carol acquired a Master's of Science in Nursing from the University of Pennsylvania School of Nursing. She is board- certified as an Adult-Gerontology Acute Care Nurse Practitioner.
Carol served as the Medical Director of LifeNet International in Burundi, Africa (2009-2011) a social enterprise she founded which created a sustainable network of franchised healthcare clinics in Burundi. From 2009 to 2012, Carol worked as an Emergency Room and Cardiac nurse at the University Medical Center of Princeton UMCPP.
In her Master's Degree in 2013, Carol completed rotations with the Trauma Team of the Hospital at the University of Pennsylvania and the Emergency Room at UMCPP.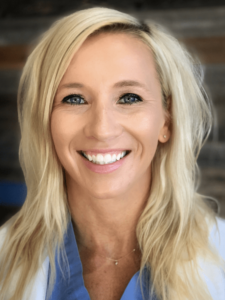 Kim Kovarik is a Family Nurse Practitioner with fifteen years of nursing experience in Emergency Care, Critical Care, and Trauma Nursing. She is experienced in Regenerative Medicine, Hormone Balancing and Wellness. In 2010, Kim graduated from Minnesota State University, Moorhead, Minnesota, with a Bachelor's of Science in Nursing. She then earned her Master's of Science in Nursing and Family Nurse Practitioner Certificate from Purdue Global University, Davenport, Iowa. From 2005 to 2019, she provided Emergency and Critical Care in Montana, Minnesota, Iowa, California, and even worked as a flight nurse in North Dakota in 2014.
She is trained and proficient in a variety of specialties and holds multiple certifications, including BioTE®, Platelet Rich Plasma (PRP), Trauma Nurse, Advanced Burn Life Support, I-Look Ultrasound for Peripheral IV Access, Emergency Nurse, 12-Lead EKG Interpretation, Advanced Cardiac Rhythm, and Advanced Cardiac, Pediatric and Basic Life Support (ACLS, PALS, & BLS).
Kim has trained and competed as a body builder since 2012, exemplifying a daily discipline to achieve balance and holistic wellness. She has recently joined Joy Wellness Partners and Enliven Aesthetics with a shared vision to enable others to live and feel their best, inside and out. She works autonomously and in collaboration with physicians and other health professionals to offer a wide array of regenerative and aesthetic services and provide full and comprehensive medical care to each and every client in her care.
Bonnie Wright,  RN, Advanced Aesthetic Injector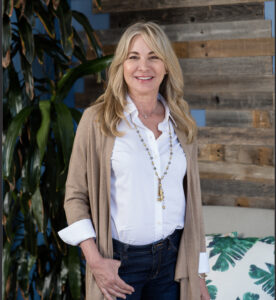 Bonnie Wright, brings nearly 40 years of nursing experience to Enliven's diverse team of expert Medical Aesthetic Providers. She felt a calling to be caring as a little girl and by the age of six had become recognized as the neighborhood nurse.
Bonnie began a nursing career at Pascack Valley Hospital in NJ which took her to the Bahamas, Thailand, and Cambodia, where she treated the Cambodian Royal Family.
She began working with neuromodulators like Botox in the 1980s when the treatment was still rare, and his since fine-tuned the art of aesthetic injectables.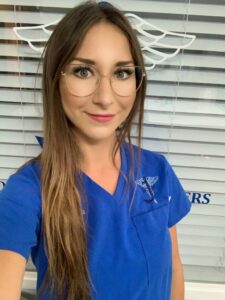 Martyna Erskine grew up in Poland and graduated from Adam Mickiewicz University in 2011 with a Master's Degree in Chemistry. From 2011 to 2014, she worked as a Chemist at University's Laboratory in Poland where she conducted research on synthesized modified elements and molecules.
In 2014 and 2015, she came to the United States for two 'work & travel' programs, one in Coronado, California and one in Martha's Vineyard, Massachusetts. In 2015, she officially moved to the United States. From 2015 to 2017, she mastered her blood drawing and IV skills as a Phlebotomist and Lab Assistant at Scripps and Palomar Hospitals. Simultaneously, she completed her nursing school prerequisites at SDSU and Miramar College.
In December 2018, she graduated with her Bachelor's Degree in Nursing at the University of Miami with a specialty in oncology acute care nursing. She obtained over 5,000 hours of direct client care experience in inpatient and outpatient facilities. She is fluent in Polish and English and intermediate in Spanish.
Dr. Sandra L. Goines, D.O., Supervising Physician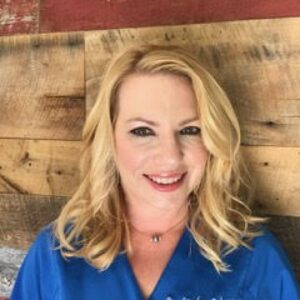 After graduating from California State University, Fullerton and Norwalk High School, Dr. Goines completed her Medical Degree in Osteopathic Medicine at Western University of Health Sciences.
Dr. Goines is the owner and leading medical provider of Pacific Healing and Wellness in Los Alamitos, CA. She has been practicing regenerative medicine for the past 10 years. She also specializes in Ultrasound Guided procedures, holistic medicine, BioTE hormone replacement therapy, craniosacral therapy. All services of Joy Wellness Partners are provided under the supervision of board certified physician Dr. Sandra Goines.
http://www.pacifichealwell.com/
PACIFIC HEALING AND WELLNESS, INC.
5242 KATELLA AVE
SUITE 106
LOS ALAMITOS, CA  90720-2820
Phone: 949-214-8559
We accept the following payment methods:
– Cash.
– Visa.
– Mastercard.
– American Express.
– Discover.
– Flexible Spending Account (FSA) cards.
FSA & HSA Frequently Asked Questions
– Health Savings Account (HSA) cards.
FSA & HSA Frequently Asked Questions
– Checks (at our discretion).
– Travelers Checks.
Here at EA we want to make the invoicing and payment process as easy and simple as possible. If at any time you have any questions, concerns, or just need to talk to one of our team members, we are more than happy to help you. Please feel free to contact us at any time.