Enliven Aesthetics Offers | Feel like 21 again in 2021
Treat yourself from the inside out!
Enhance your O-shot/P-shot experience.
O-shot & P-shot $2000 (saving up to $1000)
Package of any combination:
(O-shot | O-shot)
(O-shot | P-shot)
(P-shot | P-shot)
And free vibrator w/ O-Shot or free Pump w/ P-Shot for single individual booking!
Free Virtual Med Spa Consultations
Schedule a Free Virtual Med Spa Consultation with Enliven's Advanced Aesthetic Injector, Bonnie Wright, RN. Bonnie has the knowledge and the skill to help you achieve all of your aesthetic and wellness goals!
EA Club Member
Join to the EA Club and start enjoying the benefits.
Easy Acne Scarring Treatment- VI Peels!
$25 off ALL peels.
VI Peel is the SECRET to staying picture perfect 24/7
The Winter is a time to celebrate, whether it's holidays, fun events, birthdays or company parties you'll want to make sure you and your skin are always picture perfect ready. Making the memories you've always wanted is just a VI Peel away.
$10 off with Galderma Aspire Rewards
Earn $10 for every $100 you spend when you register for Galderma Aspire Rewards!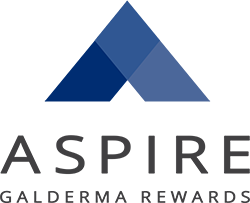 We accept the following payment methods:
– Cash.
– Visa.
– Mastercard.
– American Express.
– Discover.
– Flexible Spending Account (FSA) cards.
FSA & HSA Frequently Asked Questions
– Health Savings Account (HSA) cards.
FSA & HSA Frequently Asked Questions
– Checks (at our discretion).
– Travelers Checks.
Here at EA we want to make the invoicing and payment process as easy and simple as possible. If at any time you have any questions, concerns, or just need to talk to one of our team members, we are more than happy to help you. Please feel free to contact us at any time.
*All offers, give-aways, vouchers, discounts may not be combined, limited to one voucher per client, limited to treatment or service and may not be redeemed for retail products. "First visit, first appointment, first service" exclude any existing clients, applicable only to new clients, applicable to the VI Peel only. Any combination of VI Peels, IV infusions is based on consultation with medical provider, offer only applies to 500mL infusion or infusions regularly priced $75 or less. In order to qualify, clients agree to appear in Photos and/or Video; and must complete and sign a Photo & Video Release Agreement.
*Refer a friend: One per client, referral must complete one treatment in order to qualify referrer.